Welcome to my online Artwork Gallery
April, 2012, Illustrated Exhibit Catalog (you may purchase from this page)
2011 Artwork & Sinks, Fireplaces, Tile, & other work from 2000 to 2010
Made before 2000 -- Pottery - Ceramic Tile - Sinks - Stoneware Sculpture and Furniture
HOME - October 1998 Exhibition - House Design - Photography


Marvin Bartel © artist
CONTACT
artist bio

1998 photo in my ceramic chair

holding a pear bowl

Fish tureen and pitcher in foreground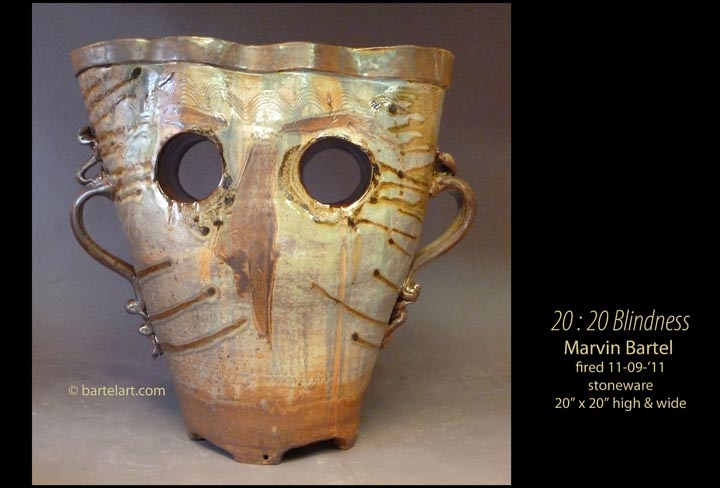 Collectors are invited to contact me about seeing more work, prices, special orders, and so on. These recent peices are part of my exhibition in December, 2011, on Main Street in Goshen at Shurtterhugs. Phone 574-533-2579.
---
2000 to 2010 including: Sinks, Fireplaces, Tile and other installations
Pottery - Ceramic Tile - Sinks - Stoneware Sculpture and Furniture

House Designs have been built in Indiana, Illinios, and Kansas.
Professional photography assignments include photos for the museum catalog for the Midwest Museum of American Art.
---
HOME Goshen College Art Department Goshen College Art Gallery
Copyright Information
Updated November - 2011